You wonder what language that is? It's Kashubian.
You wonder what Kashubian is? It the language of the Kashubians.
And where do they live? Right here: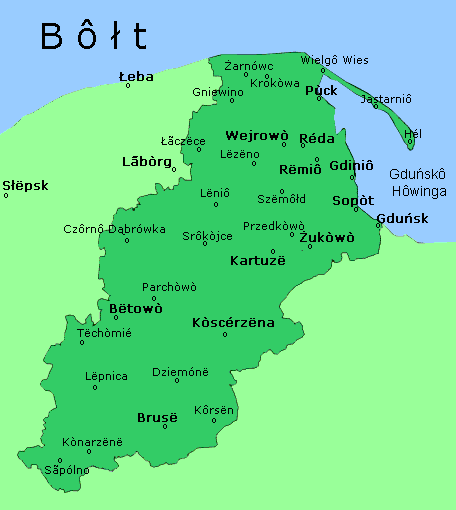 Still no clue? Well, haven't you heard of the town of Gdiniô?
No? It's North of Gduńsk and Sopòt.
Isn't it called Gd
a
ńsk? Sure, if you say it in Polish. But this is Kashubian. Click on the map to learn more about this little-known region and people in the North West of Poland. It's interesting to try to get something out of the language, which looks like Polish with a few German words tossed in now and then, and ― just to make it different ― even more diacritics added.
I hope to hear it soon too and be able to diacriticise it, as I'm going there next week! :)