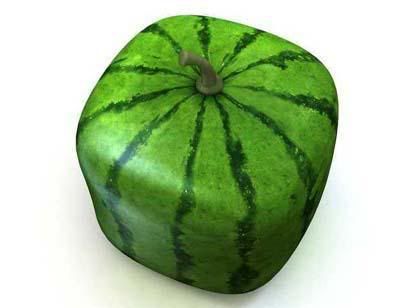 Square-shaped watermelons are to be sold in the UK.
Tesco plans to sell the melons imported from Brazil.
Boxes are placed around the growing fuit which naturally swells to fill the shape.
Tesco exotic fruit buyer Damien Sutherland: "We"ve seen samples of these watermelons and they literally stop you in their tracks because they are so eye-catching.
"These square melons will make it easier than ever to eat because they can be served in long strips rather than in the crescent shape."
They will go on sale in stores from October for under £5.
Source: article on Ananova